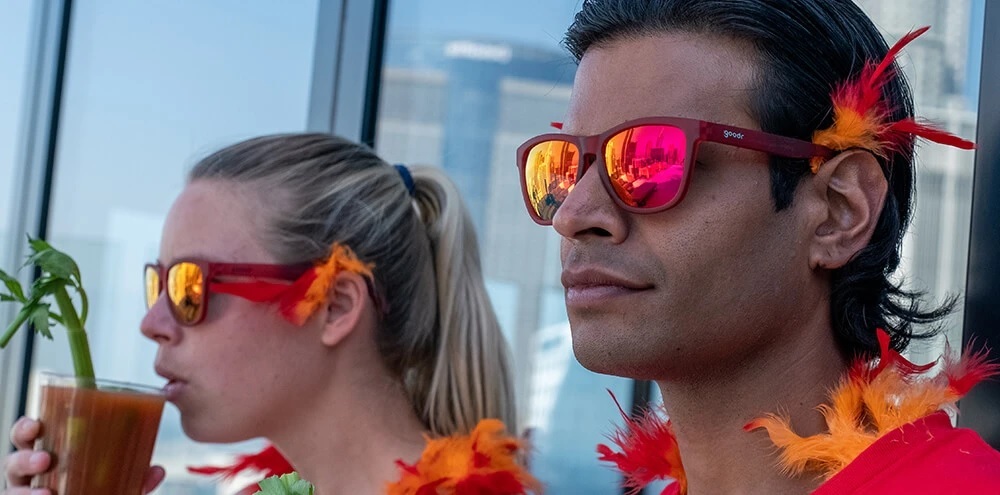 防滑 防彈跳 防眩光
使用特殊的抓握塗層來構建我們的框架,以幫助消除出汗時的滑動。
舒適輕便,佩戴舒適,可防止跑步時彈跳。
防眩光、偏光鏡片和 UV400 防護可 100% 阻擋那些有害的 UVA 和 UVB 射線。
NO SLIP. NO BOUNCE. ALL POLARIZED. ALL FUN.
NO SLIP
We use special grip coating to construct our frame to help eliminate slippage when sweating.
NO BOUNCE
Our frame is snug and light-weight, with a comfortable fit to prevent bouncing while running.
ALL POLARIZED
Glare-reducing, polarized lenses and UV400 protection that blocks 100% of those harmful UVA and UVB rays.
NO LEOPARDS
Plus, no one wearing goodr running sunglasses has ever been attacked by a leopard (as far as we know).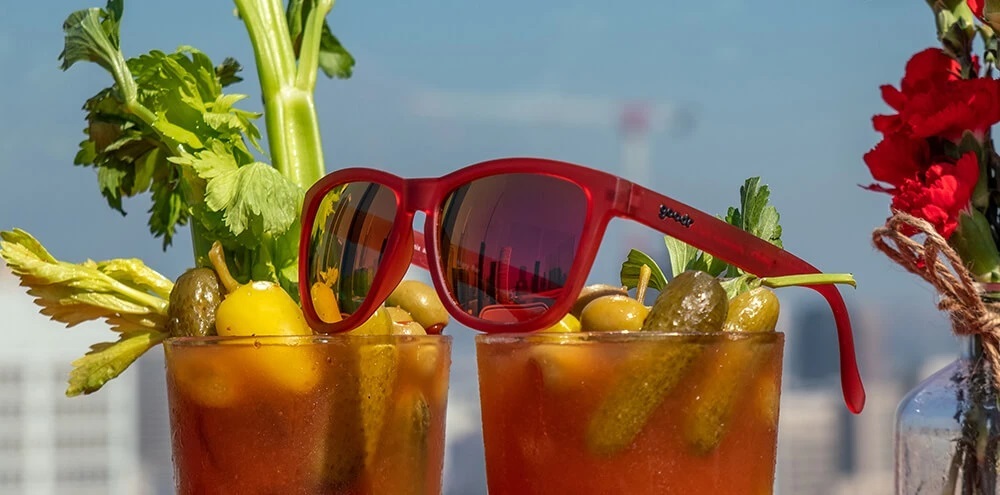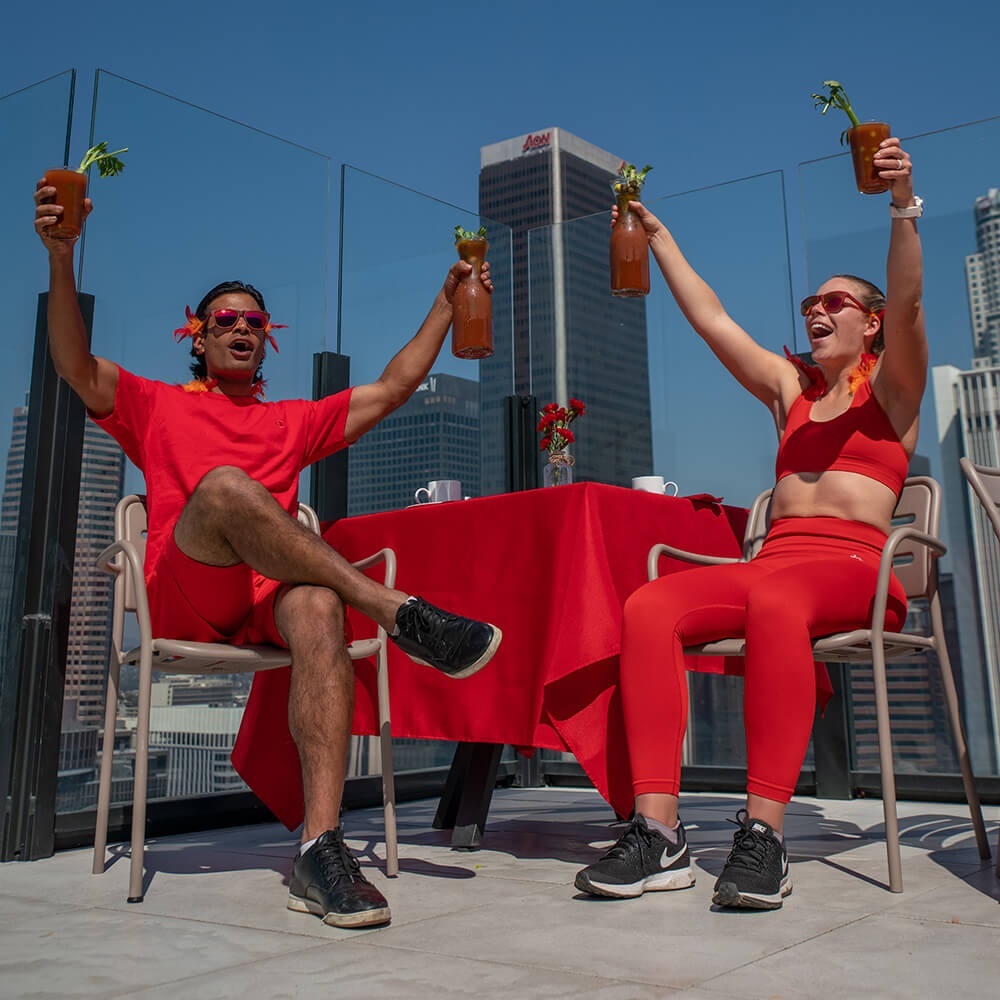 RISE FROM THE ASHES
Next time you black-in while inside a bathtub in Las Vegas, rise from the ashes of your dumpster fire of a life with these red frames with rose lenses and a little hair of the dog. We prefer a thick and salty Bloody Mary.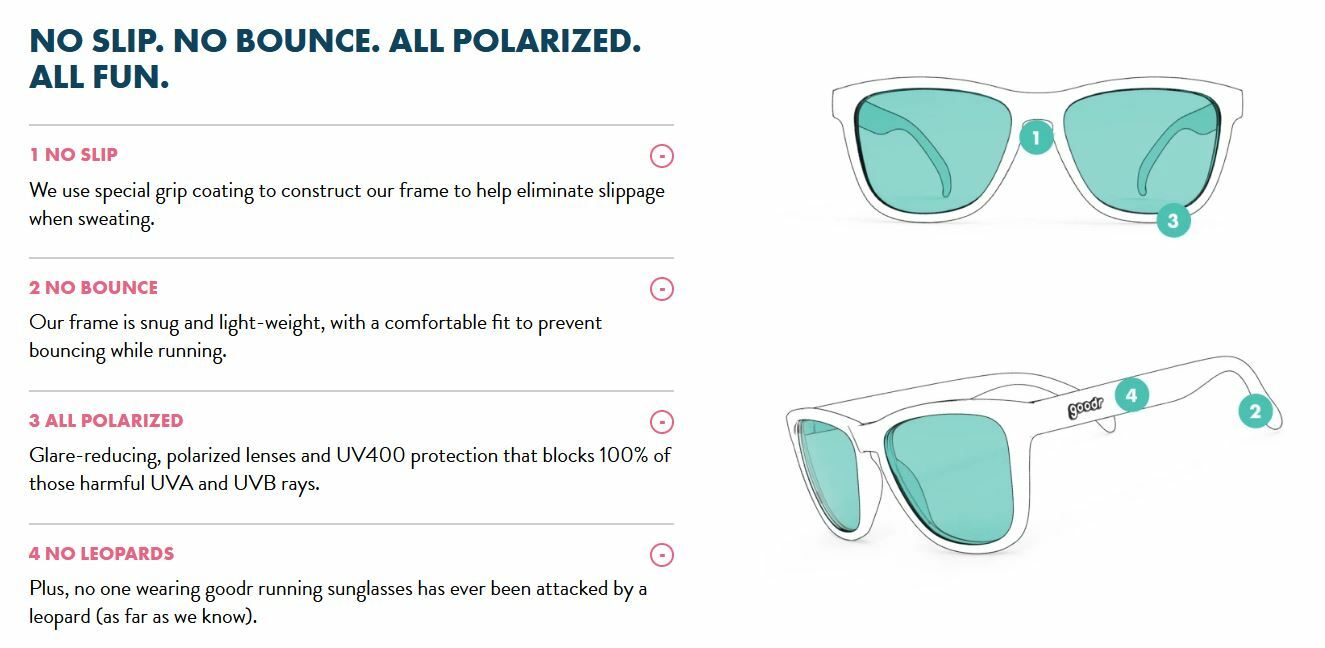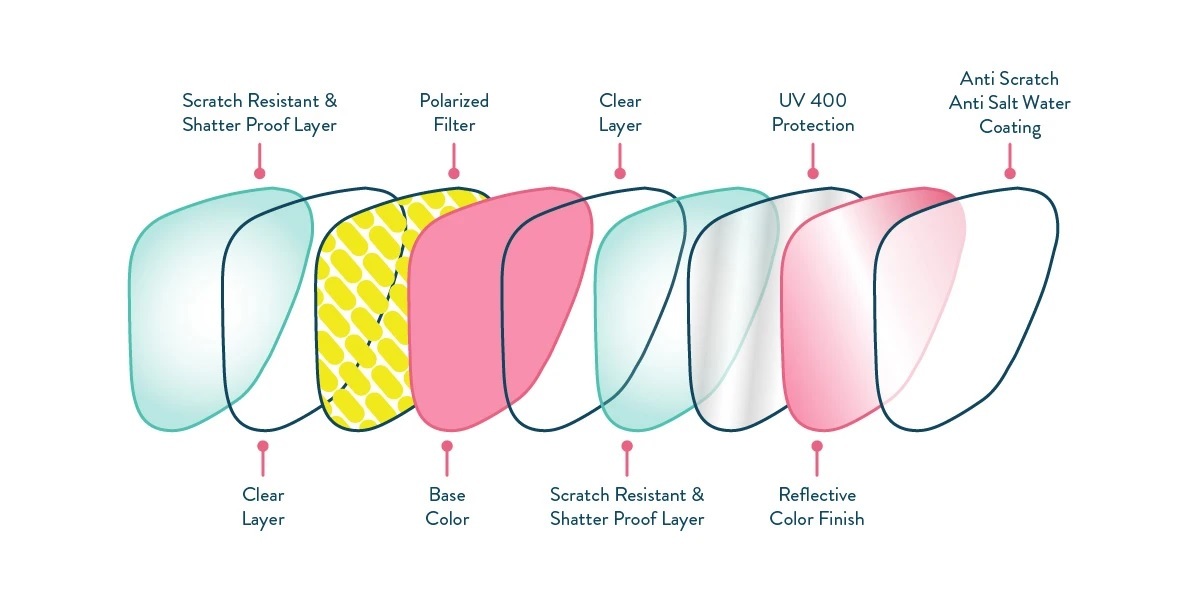 USA Goodr 眼鏡| Phoenix At A Bloody Mary Bar
Model: OG-RD-RS1
#Goodr #運動太陽眼鏡 #Phoenix_At_A_Bloody_Mary_Bar
#running #beasting #Biking #防滑 #防彈跳 #防眩光 #美國貨